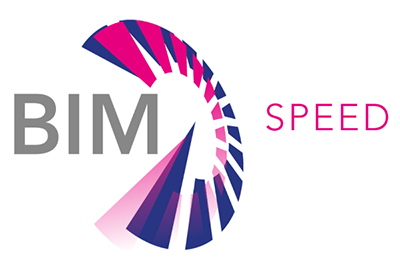 Development of methodologies and tools with one central information source at its core: the Building Information Model (BIM)
The Project
Most of the existing building stock has reached the age for renovation: 90% of the total stock was built before 1990 and over 75% of the total floor area of the existing stock can be attributed to residential buildings.
Additionally, society is becoming more and more aware of the negative environmental impact of our living environments. In this combination lies a vast challenge; how to improve the performance of our building stock on such a scale?
The Horizon2020 project BIM-SPEED aims to address this challenge by developing a combination of methodologies and tools with one central information source at its core: the Building Information Model (BIM), a digital representation of a building. This model will be the catalyst for a smarter, more efficient, method of deep renovation for the residential building sector.
The Partners
In order to achieve BIM-SPEED project aim and objectives, a multi-disciplinary consortium has been established based on thorough considerations of the specific expertise of each partner to support the project development and their experience in large national and international innovation projects. the consortium as a whole is formed by 22 partners, including:
   8  SMEs
   3  large industries
   2  research organisations
   3  higher education establishment
   1  public body
   4  non-profit organisations of EU professional associations
Demonstration Cases
Typology baseline representative for deep renovation in the EU
Half of the residential stock in the EU was built between 1945 and 1970, before the first thermal regulations came into force. This is the main target for deep renovation to yield the highest EEB impact considering the type of dwellings, multi-family dwellings are 49%-70% in this category. This becomes the typology for the baseline for impact calculation in BIM-SPEED, i.e. medium-rise, multi-family dwellings built between 1945 and 1970 (5-6 floors; average façade area excluding windows app. 1100 m2, mainly made of prefab concrete construction techniques).
The planned real demonstration activities based on BIM
The following activities are planned to be performed on demonstration cases during the course of the project:
As-Built data acquisition and BIM modelling
Renovation design
BEM and performance simulations
Renovation execution (off-site and on-site construction)
Post-renovation evaluation and long-term maintenance planning
The Methodology
We believe there is no better way to develop solutions than to test them in practice. Because of this, BIM-SPEED solutions will be tested in 13 real demonstration cases that cover all Europe's climatic geo-clusters and varying levels of BIM experience in different countries.
The BIM-SPEED project consortium consists of architects, engineers, consultants, software developers, academic institutions and umbrella organizations. Through this holistic, inclusive, yet practical methodology that we will ensure that the dissemination of the project outcomes will reach a wide audience.
Leader
Universidad Técnica de Berlín (Technische Universität Berlin)
Partners
Year 2018 / 2022